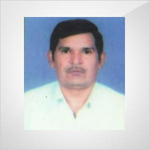 SUGAN CHAND SHARMA (Wholetime Director)

Mr. Sugan Chand Sharma is the Whole Time Director of our Company. He has 28 years of experience in the field of transport and logistics industry. He has been a substantial part of our DRS Group since 1991. He has been of great significance in the flourishing of our business along with our founder promoters. . He is presently handling the accounts related matters of the Company.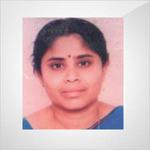 D SHAMANTHA (Director)

Mrs. Shamantha Dodla is the Non Executive Director of our Company. She has been a part of DRS Group for 28 years. At the time of getting associated with our group, she held the position of General Manager in Finance and handled the daily financial transactions.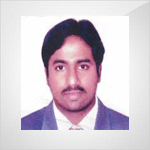 M B SUNEEL (Independent Director)

Mr. M B Suneel is the Non Executive Independent Director of our Company. He has obtained a Bachelor's degree in Law. He has also obtained a Bachelor's degree in Commerce and a Master's degree in Business Administration from Osmania University. Mr. Suneel has over 4 years of experience as a financial analyst. He has successfully handled various IPO related activities, mergers & amalgamations including restructuring assignments, takeover assignments and corporate litigations. He is also a member of the Institute of Companies Secretaries of India.
AJAI KUMAR AGARWAL (Independent Director)

Mr. Ajai Kumar Agarwal is the Non Executive Independent Director of our Company. He has obtained a Bachelor degree in Science and a Bachelor degree in Law from Rohilkhand University, Bareilly. He has also obtained a Post Graduate Diploma in Public Relations from Andhra Pradesh University. He has been a guest faculty at various events conducted by Osmania University, Rajasthan University, Agra University and various other colleges, clubs, institutes and banks, etc. He has imparted great knowledge through his inputs in various newspapers, magazines and television interviews. He has over 30 years of experience in the Banking Sector as a Chairman in South Zone CSR Committee Ekal Abhiyan, Friends of Tribunal Society President [Ex National] Public Relations Council of India. Mr. Ajai has received Indira Gandhi National Integration Award, Unity Award and Kamal Patra award and Hall of Fame national Award for Most Promising PR Person of the year. He has also received the Best PRCI Chapter President Award in country, Outstanding LOM President Award by Jaycees &