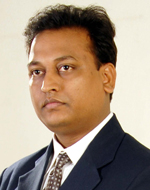 ANJANI KUMAR AGARWAL
(CEO & MANAGING DIRECTOR)

A man of boundless energy and dynamism, with a taste for challenging assignments, Anjani Kumar Agarwal (A.K. Agarwal) is a Management graduate and has a penchant for attending many management and personality development programs to update himself on the latest knowledge domains.

He is an adept at marketing guru to the core and had pioneered an international standard school in Hyderabad, a vision that he cherished from his youth. After initial hiccups and hassles and umpteen hurdles he successfully established a true international model school that has many a first to its credit.

A.K Agarwal as he is known for contemporary ideas blending superbly with conventional wisdom. He believes that " The highest reward for a person's toil is not what they get for it, but they become by it. The price of greatness is responsibility. Love what you do. Do what you love".

A.K Agarwal has a dual role of taking full control of DRSIS and the marketing division of DRS Group. He is of the opinion that a busy man always finds time and should not shirk work attributing to lack of time. He believes that one cannot escape the responsibility of tomorrow by evading it today.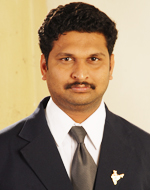 SANJAY AGARWAL
(CFO)

Mr. Sanjay Kumar Agarwal, aged 44 years is one of the founding Promoters of the Company. He completed his Bachelor degree in Commerce from Osmania University. He has 22 years of experience in handling customer relations and handling of general administration activities of the Company. He has a crucial role in designing and installing credit and finance control functions.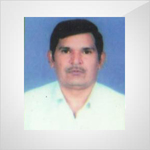 SUGAN CHAND SHARMA (Wholetime Director)

Mr. Sugan Chand Sharma is the Whole Time Director of our Company. He has 28 years of experience in the field of transport and logistics industry. He has been a substantial part of our DRS Group since 1991. He has been of great significance in the flourishing of our business along with our founder promoters. . He is presently handling the accounts related matters of the Company.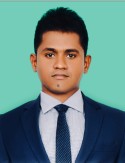 SIVA RAMA KRISHNA TEKULAPALLI
(COMPANY SECRETARY & COMPLIANCE OFFICER)

Young and dynamic, UPSC Aspirant, Charity worker, result driven professional with Four years of distinguished experience in company secretarial, legal functions, listing, SEBI, RBI Compliance along with corporate finance including corporate affairs and governance and Six years experience in Book keeping, Financial statements preparation,Taxation and Auditing Eternal ability of great attention to detail and going the extra mile whenever required.